My Book is Officially PUBLISHED!
IT'S HERE! My first memoir,  Dreaming In Spanish: An Unexpected Love Story in Puerto Vallarta, has officially launched and is now available online and at bookstores. YAY!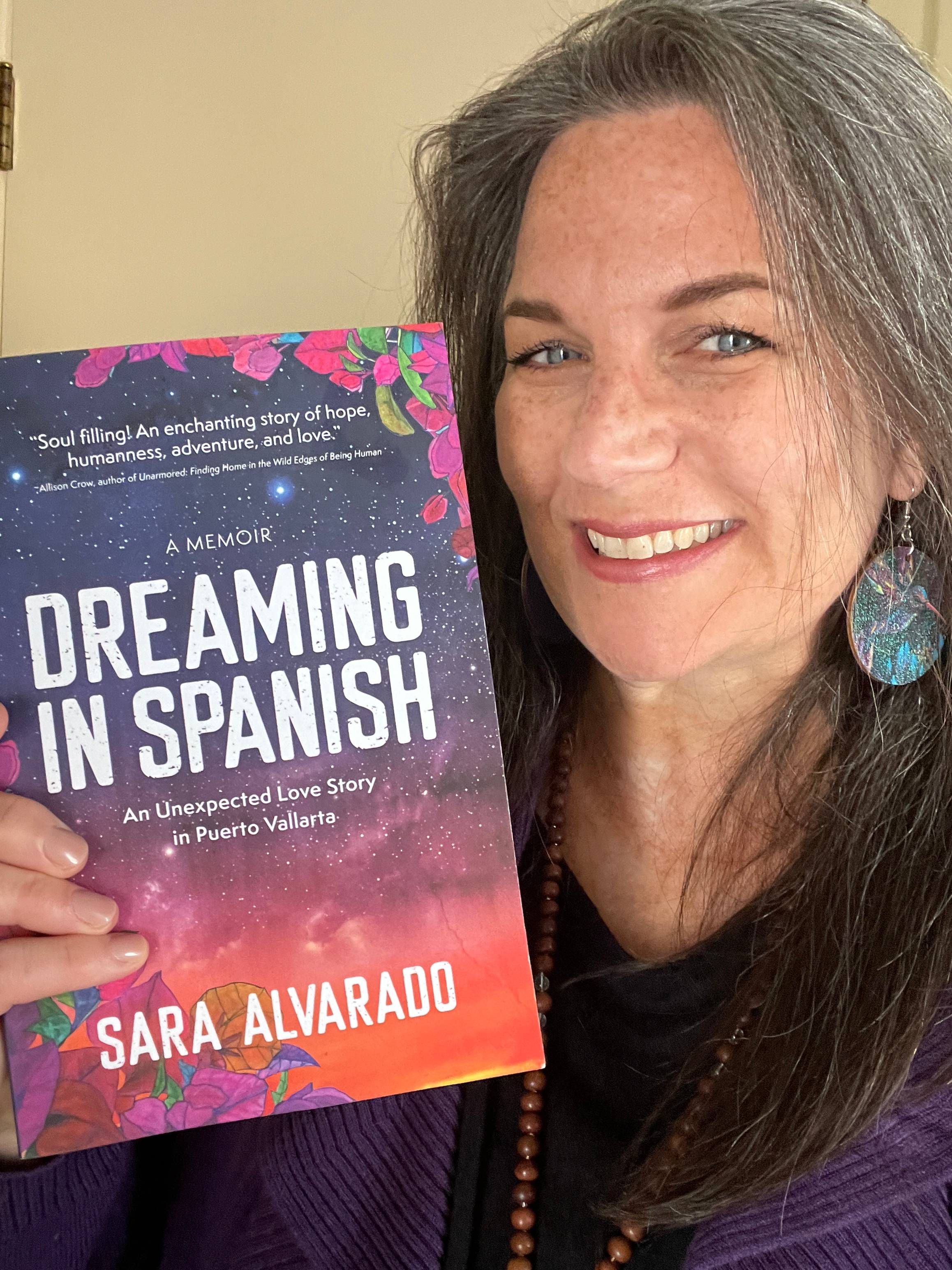 What is DREAMING IN SPANISH? This is the story I've wanted to tell for many years. My dear friend,  Tanya Geisler , says it best, "THIS is a love story. Of young love, loving on strangers, loving place, loving mothers, loving spirit, loving babies, loving ourselves…and learning to acknowledge mistakes made, and opportunities to do better. Imperfectly, but with exquisite and extraordinary love.
This story models the possibility of healing. We don't have to be defined by the traumas in our life, but we do have to intentionally create change, face the hard stuff, and be willing to choose differently. It might not be easy, but that's where we get to experience true liberation.
Here is the back cover synopsis:
At age twenty-four, Sara Alvarado bought a one-way ticket from the midwest to Mexico determined to heal from years of hard partying and sexual trauma. In this raw and inspiring memoir, Sara takes readers on a journey as she struggles with being newly sober, unexpectedly in love – and then suddenly, terrifyingly pregnant. Guided from afar by her wise and loving mother and her emerging spiritual connection, Sara confidently (yet full of self-doubt) faces the complexity of a multicultural marriage and motherhood in a foreign country. In vivid, storytelling prose, Sara shares the messy dance between cultures, classes, languages, traditions, white privilege, and a desire to belong. This epic love story confronts tough topics and uncertainty in an honest voice that is refreshing and witty.
"…an entertaining and beautifully vulnerable memoir that will just as soon make you laugh as make you cry."
~ Susan Gloss, USA Today bestselling author of Vintage and The Curiosities
There are a couple of ways you can buy and read it. The paperback can be purchased on  Amazon, through the Little Creek Press (the publisher), Bookshop (online retailer that supports indie bookstores), and Barnes and Noble. Or download the ebook.
Are you in a BOOK CLUB? I'm offering a book club kit and I can drop in virtually for a lively discussion. If you or your friends are part of a book club, please consider my memoir. Shoot me an email and we'll coordinate the details,  sara@saraalvarado.com .
HUGE shout out to my family and friends who have been celebrating this big milestone with me! I love you all!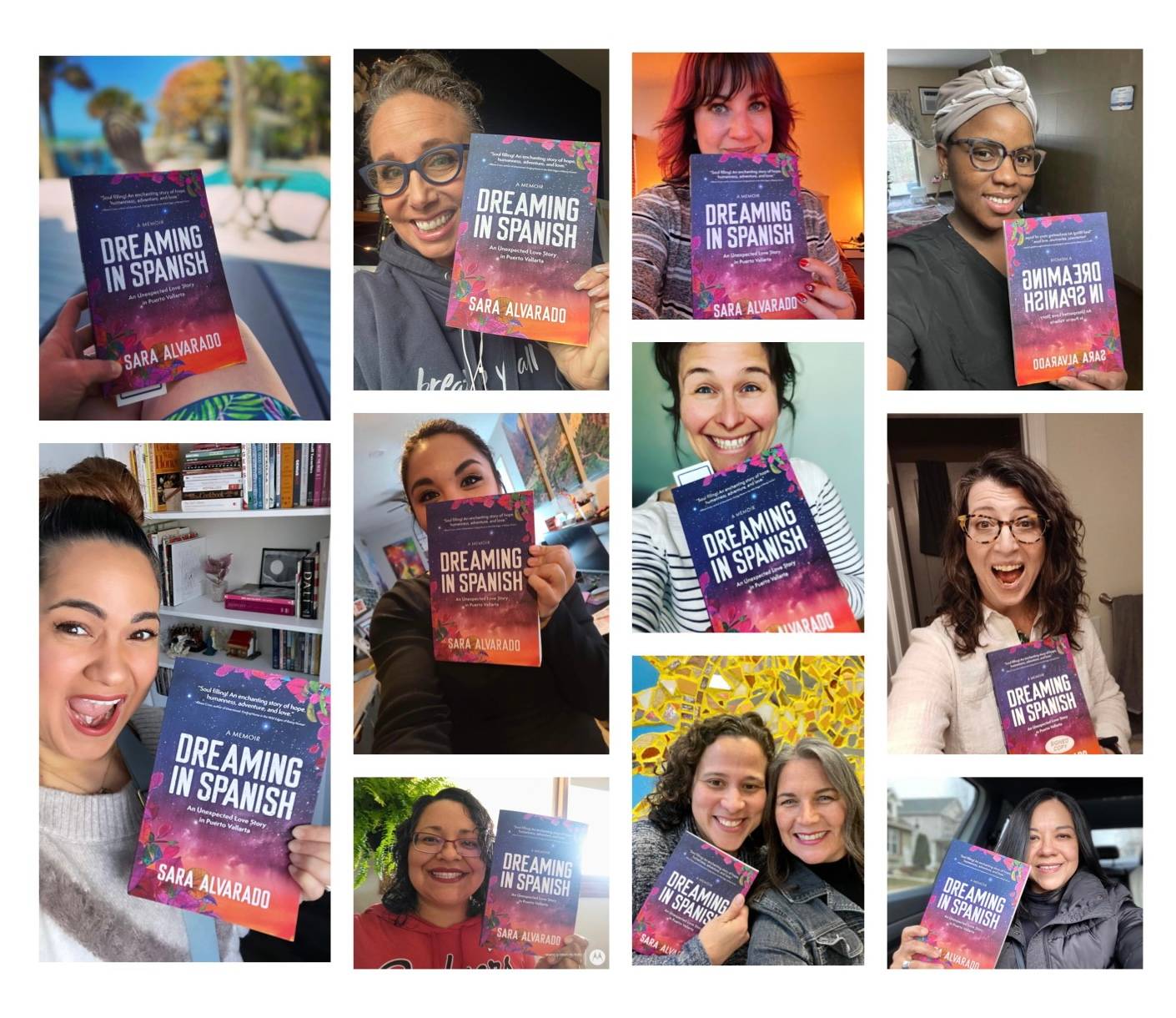 https://saraalvarado.com/wp-content/uploads/2023/04/IMG_8478-5-scaled.jpg
2560
1920
Sara Alvarado
/wp-content/uploads/2015/11/SaraAlvaradoLogo.jpg
Sara Alvarado
2023-04-03 09:10:49
2023-04-03 09:15:03
My Book is Officially PUBLISHED!